The Air Force Research Laboratory has announced the next version of SecureView, which will include both the addition of several long-awaited features as well as the return of one of my favorite features, now in a brand-new package.
First, the return of my favorite feature. Now it is called Mosaic, first introduced in SecureView 2.0 as MultiView, and functions as a secure seamless windowing capability. Back when this feature was first introduced, SecureView was based on XenClient XT, a Type I hypervisor from Citrix. Not long after the release of SV 2.0, Citrix put XCXT on End of Life status and left the SecureView team scrambling for a solution in order to continue their pursuit of a secure multi-domain platform for government.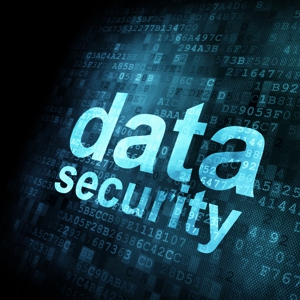 Fortunately, XenClientXT was open-sourced, and so with support from the Open Source community work was able to continue on SecureView using the new and improved OpenXT hypervisor. However, these changes meant that certain features would have to be redesigned from scratch. During this period, MultiView was put on the back burner as more critical components were developed and improved.

I am happy to report SecureView 3.0 will see the return of the MultiView capability in the Mosaic feature. Mosaic provides the ability to view multiple simultaneously running VMs on the same display or across multiple displays. Another convenient feature returning in SecureView 3.0 is GlowView. GlowView enables certain RGB keyboards to change colors as the user switches between VMs, which is a nice visual reference to help users identify the acitve domain.

SecureView 3.0 will also include support for Intel's 7th Gen processors (Kaby Lake), support for dual Xeon E5-2600v3/v4 based workstations, and a few new management capabilities. What we will not see in SV 3.0 is support for Device Guard and Credential Guard. They are on the list for a future version, but for now SV achieves Data at Rest Capabilities Package v3.0 by integrating Self-Encrypting Drives, Windows Bitlocker and Dell's Data Protection Encryption software.

NCS Is the Preferred SecureView Supplier

NCS is committed to SecureView solutions and is the home for SecureView expertise.

SecureView 2.3 and the soon-to-come 3.0 are accredited and qualified to run on NCS desktop and workstation systems. NCS supports the memory and processing power required for the heavy workloads associated with running many VMs. The NCS development team works very closely with component vendors to optimize our hardware solutions - Vortex and Stratus computers - for SecureView implementations in government. NCS will deliver the exact form-factor needed, from the ultra-compact NUCs right up to full tower dual processor workstations.

Please browse our homepage to learn more about NCS SecureView solutions, or simply download this handy brochure.