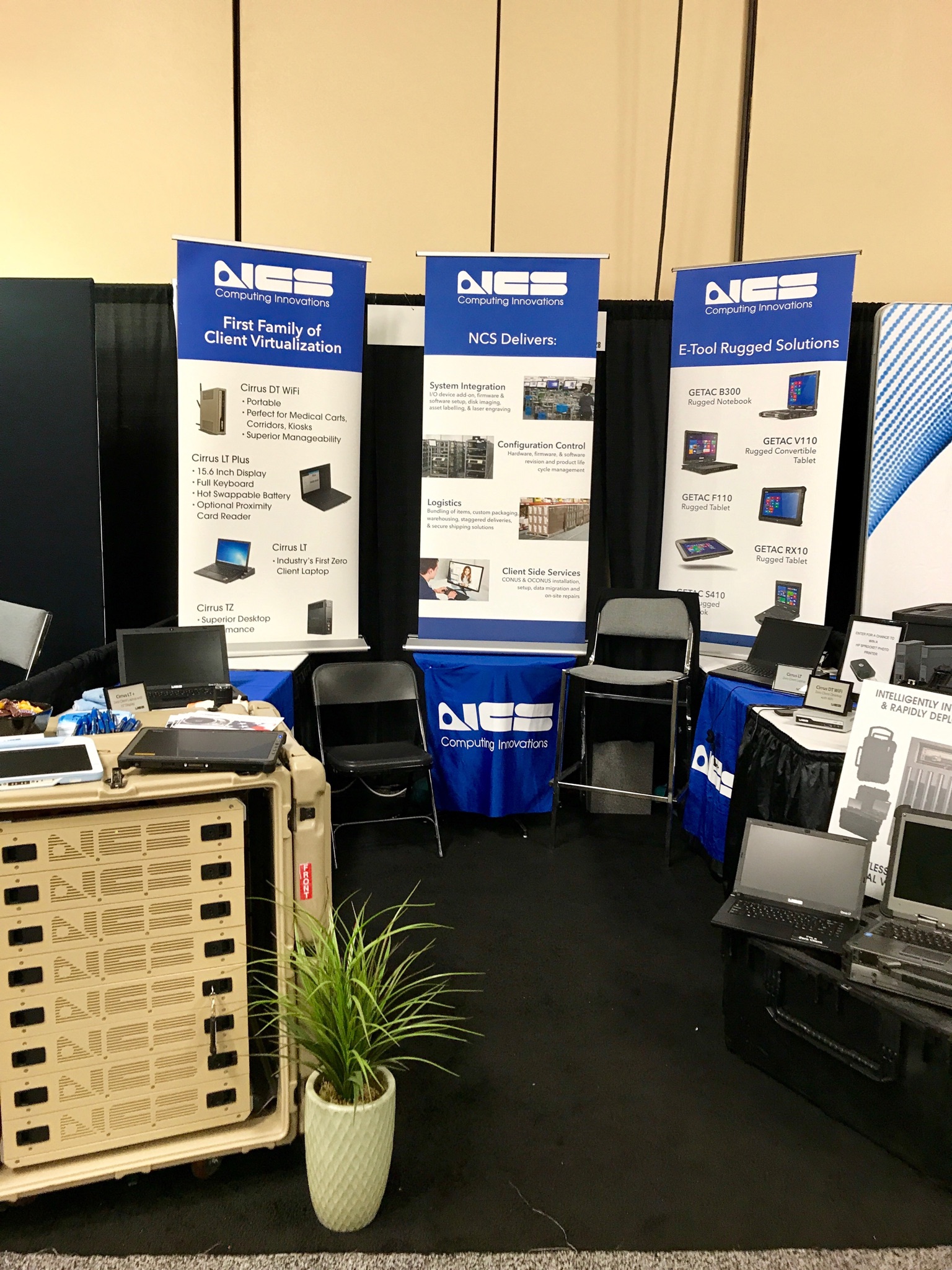 Stop by NCS Booth #608
The annual Defense Health Information Technology Symposium will begin tomorrow at the Caribe Royale Hotel and Convention Center, Orlando. The Defense Health Agency (DHA) is a joint integrated Combat Support Agency that enables the Army, Navy, and Air Force medical services to provide a medically ready force and ready medical force to Combatant Commands in both peacetime and wartime. The DHA supports the delivery of integrated, affordable, and high quality health services to Military Health System (MHS) beneficiaries and is responsible for driving greater integration of clinical and business processes across the MHS.
Please stop by the NCS booth, #608, and talk with Joe Guest, Matt Cooke and Linda Letosky, who are experts on service IT needs.
NCS is showcasing the the most efficient ways of operating and managing secure virtual networks, including servers and end points for VDI, Getac rugged PCs and servers, medical carts, and rugged cabinets.
NCS has a broad portfolio of solutions to solve the many IT challenges that the DHA faces.
NCS solutions all are focused on improving manageability, driving down cost of ownership and improving security.